I was typing up thinky thoughts on the first episode and then I thought: this is getting way too stultifying! I need some snark and some squee!

So what follows is a picspam to take care of that. Kind of like a two-fer. Caps taken with many thanks from
dj_capslock.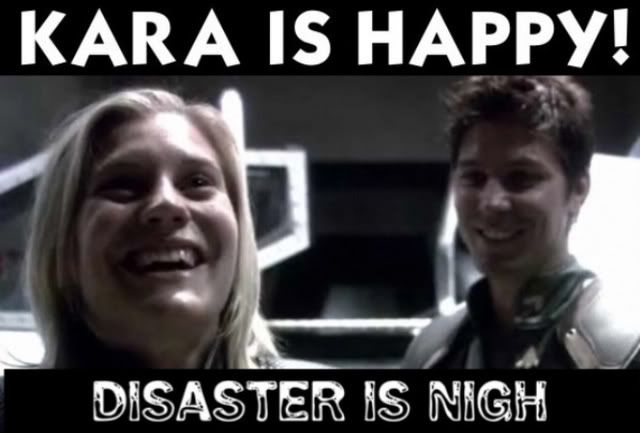 Smiling pilot? Always a bad sign


I'm filled with a sense of impending DOOOOOM: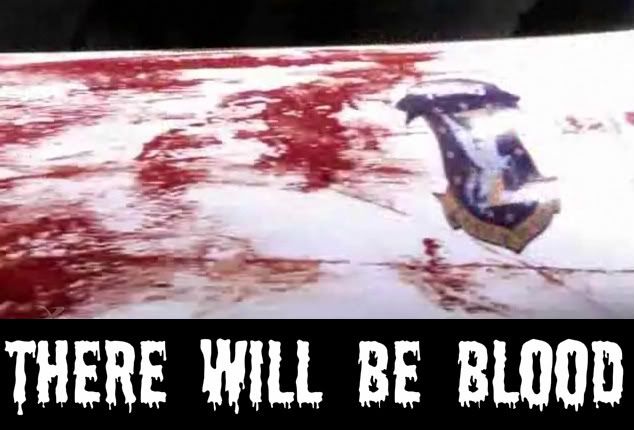 Oh, BSG Symbolism. Subtle it ain't


At least before Teh Tragedy we get an UBER SWEET PILOT HUG! Which I did NOT watch obsessively over and over in the promos! Ahem. YAY! GO LEE!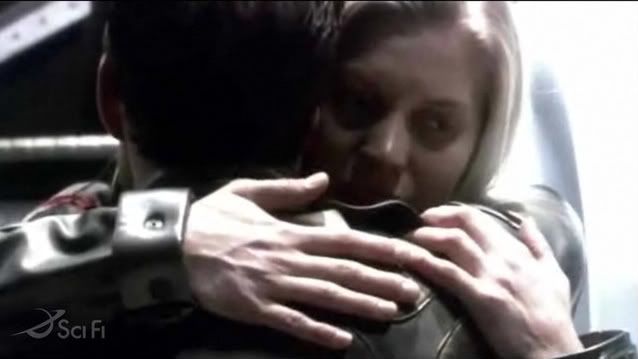 If I tell you that this hug between them has been #1 on my wishlist ever since that scene between them by the Viper in Maelstrom then you'll understand why my poor little heart was BOUNCING UP AND DOWN ON A POGO STICK at this point


Lee would understand; HIS heart is leaping and twirling and doing a paso doble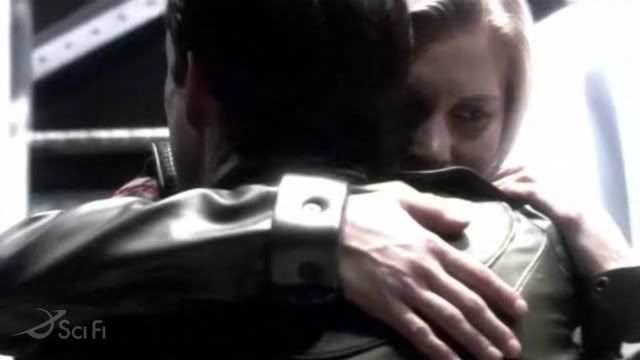 Then a triple axel




Then a Sit Spin


10.0!

I love how Kara's all "Okay, me too, it's all right" but Lee just keeps on with his won't let you go you died clingy neck-nuzzle of pure relief



I WOULD TOO!


Oh, Kara. Don't ever leave us like that again. Lee was so bereft and emo and Papa smashed a ship and cried. IT WAS AWFUL.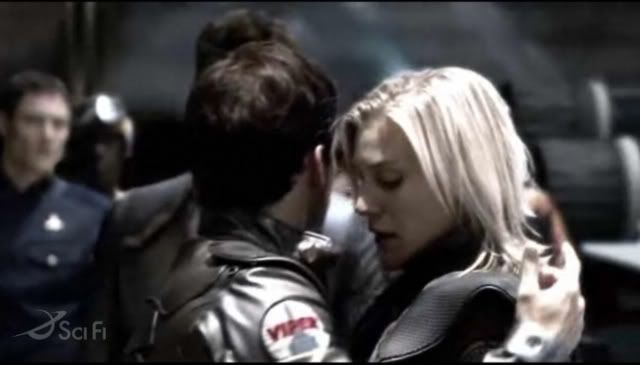 Then after embracing her for about 300 minutes Lee realizes other people exist in the world and goes O HAI ANDERS

And the Hug that Healed My Heart came to an end and I remembered to breathe.

Awww!

(OH RDM, YOU OWN MY SOUL. I FORGET, DID I PROMISE YOU MY FIRSTBORN IN EXCHANGE FOR THIS? IF I DID THEN WELL OKAY. IT WAS WORTH IT.)

Sigh.

But All Is Not Well for long - Dying Leader is about to throw down with Special Destiny. Why don't you explain all those tripped-out OPERA-HOUSE VISIONS until they make sense, Laura!? HMPH. :P

Kara's in trouble! But who can we count on to help?





Need an expression that can convey all the inner turmoil of your Kara-loving soul?


You KNOW he can bring it


And you know what? All those people who bitch at Lee for being argumentative and emotional can just shove it, because dammit, that's what's going to save my Kara. So, YAY, PISSY EMO BOY! GET IN THEIR FACES! FIGHT FIGHT FIGHT!


Whew. Lately I find myself wanting to cling to Lee as much as that sweater clings to him. Mmmm. I'M SAYING THAT SWEATER COULD APPEAR IN FUTURE EPISODES, YES.

***
Then there is a WHOLE OTHER STORYLINE to get to! (I love watching Gaius. Just so y'all know.)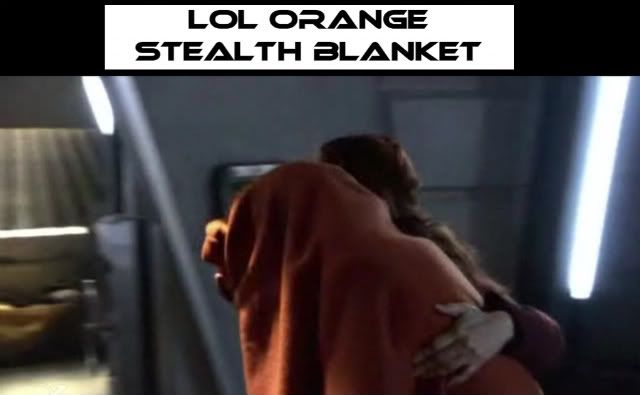 They'll never spot you now...oh wait.


Once he makes it to the SuperSecret Abandoned Storeroom Headquarters (really, BSG? REALLY?) I kind of love that the adoration of freaks makes King Narcissist want to die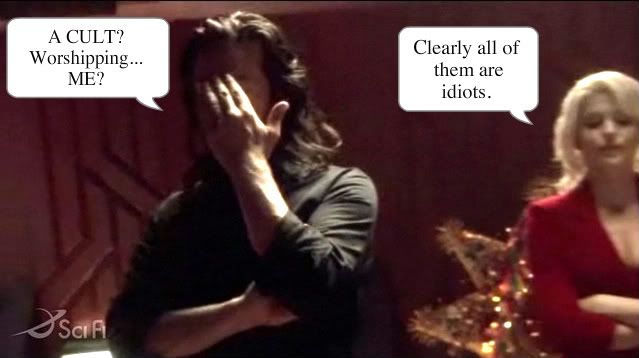 Next comes a pretty squicky part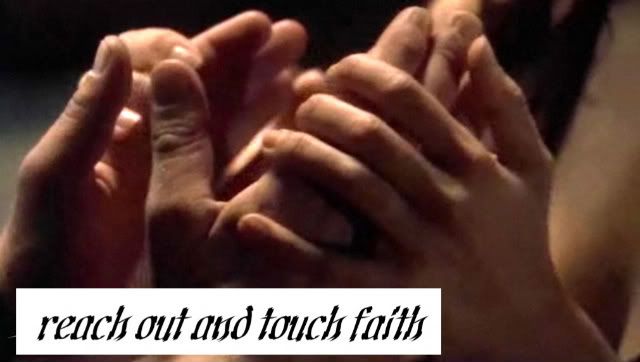 OH EEEW laying on of hands puns


(...and hey. About that kid, Derrick. I didn't include a picture of him because EGADS that boy is creepy. But what is with this show and viral encephalitis? This + "Measure of Salvation" leads me to believe that the writing staff has a one-page medical dictionary. They might be going somewhere with this, but I suspect it's just a completely vexing coincidence.)

At least the improbable decor is distracting:



No, seriously

And we now know that Baltar = The New Elvis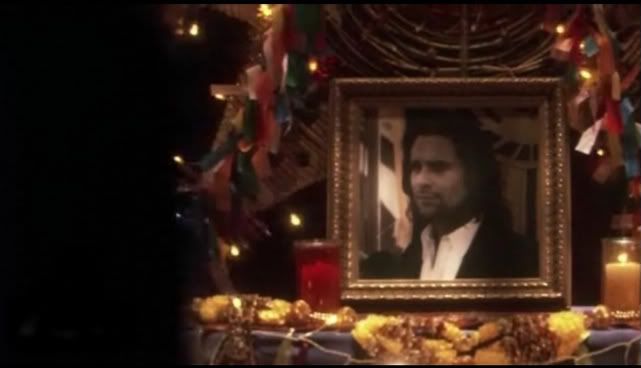 ...and that shut-ins trade for sparkly lights on the Black Market and have plenty of time for arts and crafts. It's like a slightly more ideologically driven Vegas!

Best of all, Baltar finally shaves his beard and this is deeply symbolic of him no longer looking like a woolly dork.


But if you're crazy? Crazy like this? For as long as you have to be?




WHOOPS wrong episode! (Sorry,
nicole_anell...)
___

See you next time!